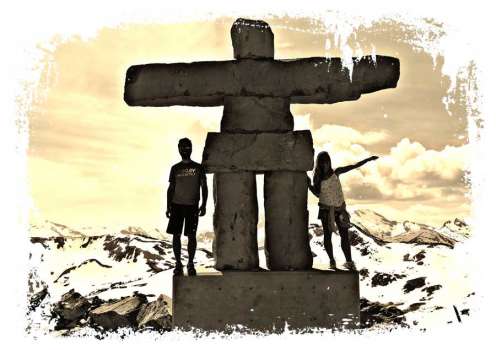 Our story beggins when…
Separately, we both (Alex and Eva) fell in love with this wonderful place. Whistler, with its people, its lifestyle and its landscapes, conquered us from the first moment and changed our life forever after having an unforgettable experience.
In this way, we both wanted to find a way to convey to the rest of the world what Whistler had transmitted to us and make a simple vacation much more than that, an experience. And from there the idea of Whistler Wander Travel Inc. was born.
Our name comes from the word "Wander", which in Spanish means "wandering / traveling / tumbling / lost". We want to help all those travelers who are a little lost to find not only what they want but also the experience they need. The same one that we had and that made Whistler such a special place for us. Our logo represents a very significant Whistler statue that you can find both in town and in various parts of the mountain. It is called Inukshuk.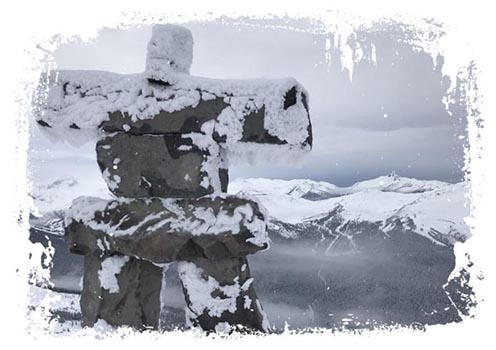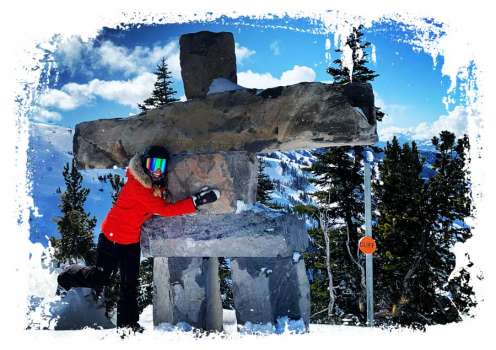 The word Inukshuk represents a man. 'Inuk' means man and 'shuk' means substitute.
This famous statue was used in ancient times by Arctic Indians as a direction mark for lone travelers to point them in the right direction and make them feel safe and in company.
We want to be the Inukshuks of our clients! Making them feel welcome and safe in one of the most wonderful places in the world!