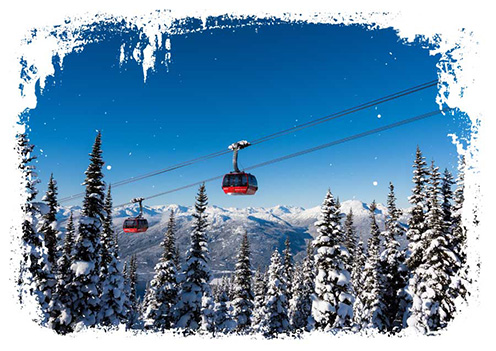 The team
As a complementary service on top of organizing the whole trip, we specialize in finding the instructor that best suits your needs. Whether you have just started skiing, you come with fear and you need someone with a lot of patience, you come with children and you need someone who is very good with these, or if you are an experienced skier but you need to leave your comfort zone and discover the places nobody else reaches, we will ensure that you have the best instructor for it. All of the instructors we count on are highly certified Whistler Blackcomb School instructors.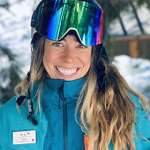 Eva
CoFounder & Whistler Wander CEO
Ski Instructor & Guide
Born in Spain and after traveling the world for years without finding a place that conquered her, having lived in Australia, USA and London, Eva took a ski trip to Whistler in 2017. It only took her 10 days to fall in love with this wonderful place and know that skiing in these Mountains was what she wanted to do, turning his passion into a way of life.
She packed her life and followed her instinct, quitting her job in investment banking in London to start a life of skiing in Whistler.
Today, she is certified by the Canadian Alliance of Ski Instructors (CSIA) and the Canadian Association for Adapted Skiing (CADS), allowing her to teach people with physical and cognitive disabilities to ski.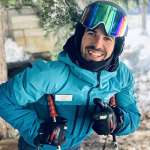 Alex
CoFounder & Whistler Wander COO
Ski Instructor & Guide
Alex was born in the north of Spain surrounded by mountains, which were always his passion. Since he was little he loved skiing and he always knew that his dream would be dedicating to it.
After completing his training in Baqueira, when he was 20 he made his debut as an instructor in Cerler and since then he has been linking seasons and continuing his training in Switzerland, Italy, Argentina, Spain and France.
It was in 2014 when he decided that he wanted to try Canada. Since then, Whistler has been his last destination and has become his home.
Today he is certified by the International Association of Ski Instructors (ISIA) at its highest level and the 2020/2021 season will be his 18th as an instructor.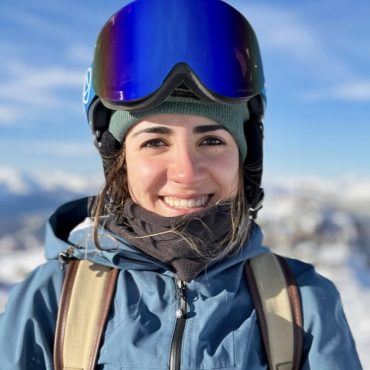 Lucia
Office Administrative Assistant
Lucía is our latest addition to the Whistler Wander team and works closely with us behind the computer.
She was born in Spain and when she was 8 years old she started skiing. Since then it has always been her passion and hobby.
As a child she used to compete in tennis and trial bike. She has a degree in Business Administration and Management, specialized in Digital Marketing. She arrived to Vancouver in 2021 and spent the entire winter visiting the Whistler Mountains, realizing this was her place. Her energy is contagious and she will always be happy to help you with all your needs!
Looking forward for you to meeting her!!!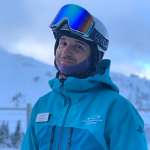 Gnomo
Ski & Snowboard Instructor & Guide

Jorge Escobedo Silveda. Internationally known as GNOMO, born in Asturias (Spain) and well known for his infinite patience is European certified in Snowboard level 3 and Ski CSIA level 1. Being the next one his 8th season is Whistler, he is one of the most requested instructors of the school, working an average of 700 hour per season and capable of teaching more than 96 days in a row without any rest.
Twice awarded "Best Whistler Blackcomb Instructor" among more than 1,400 instructors. He has been teaching for 27 in different countries and continents.
"Classes end when it is getting dark or when the Ski Patrol take you home by the ear"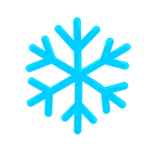 Alex Miguel
Ski Instructor & Guide
*New addition – photo coming soon*
Alex was born in Canfranc Estación, a town surrounded by charm in the heart of the Spanish Pyrenees. Thanks to this, he has always been linked to the mountains and especially to the world of skiing, which he began to practice at the age of 3 at Candanchu Ski Resort, where he evolved as a skier and instructor. After training as a level 1 and 2 instructor at the official Spanish Ski School, his training has never stopped, completing it with courses in meteorology, mountain safety, self-rescue, skiman and adapted skiing (for people with disabilities). He accumulates more than 10 years of experience as an instructor and freeskier in France, Chile and Spain.
Thanks to his motivation and dedication, he has been able to attend numerous Freeride World Tour Junior events as a coach, even reaching the final in 2022/23.
He loves to teach while creating a fun environment making the best combination of improving and falling in love with the mountains and their action sports like us!
The public with whom he most enjoys working are children: «they are true sponges who absorb everything and they are always happy, and that is contagious!!»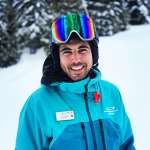 Bernat
Ski Instructor & Guide
Bernat Pou García is a graduated in Physical Activity and Sports Sciences and level 2 skiing in Europe.
Originally from the Arán Valley, he has spent 6 seasons as a children's coach and instructor in Baqueira (Spain).
Outdoor sports lover. Specialist in ski technique and freeride. He loves working with children and our Whistler Wander Little Warriors adore him!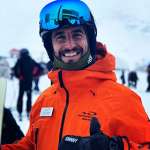 Alejandro
Snowboard Instructor & Guide
Alejandro Tormo Peris. His passions are nature, sports and teaching. For this reason, he focused his life 100% on studying the outdoor sports.
Snowboard Sports Technician level 2 in Europe, CSIA level 1, Barrancos TD level 2, SSI Diving Instructor, Kayak TD level 1, Rafting guide level 3 and mountain guide level 1. With 12 years of experience as Snowboarding Instructor, he has endless patience. Very professional and with lots of different exercises to teach in a fun and enjoyable way to children and intrepid adults who want to try or improve their skills in snowboarding.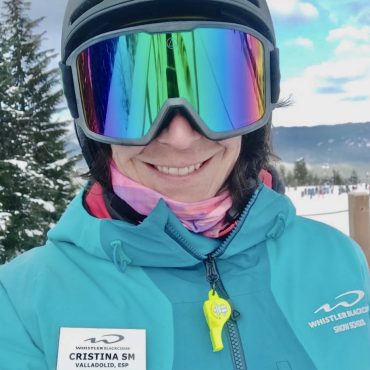 Cristina
Ski Instructor & Guide
Cristina Sánchez was born in Spain, and unlike most instructors who tell how they learned to ski from a very young age, some just as they were starting to walk, Cristina started this sport at the age of 22, with which she realized the importance of a good teacher as well as the advantage of learning at an early age. It's never too late to learn if you're passionate about something!
Four years after starting skiing and falling madly in love with this sport, she began to teach groups of school children and ended up training as a TD2 (Level 2 Sports Technician in Europe) in alpine skiing.
With infinite patience and passionate about teaching, she always seeks to get the best out of each student so that she can infect them with the love for skiing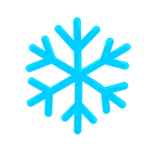 Julen
Ski Instructor & Guide
*New addition – photo coming soon*
*New addition – photo coming soon*
Born and raised in the north of Spain, among more water than snow and practicing different sports such as rugby and surfing, the time came when he decided to move to the Pyrenees, where he was trained as a ski instructor.
Despite not growing up with skis on, he showed that with time, patience, work and enthusiasm, anything is possible. For this reason, his patience in teaching and making it fun are his strongest skills!
After spending 3 years putting into practice everything he has learned, his insatiable desire to improve has brought him to Whistler, Canada, where he will continue learning among the best.
He has infinite patience and manages to detect the biggest fears to turn them into small ones and that everything is joy and learning, adapting to the level of each student.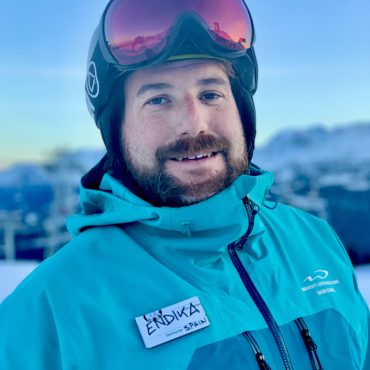 Endika
Ski Instructor & Guide
Endika Aguilar was born in Spain. Passionate about sports in nature, social educator, ski instructor (Level 2 Sports Technician in Europe with ISIA international recognition), boat captain and SSI Scubadive instructor, his other passion.
After years working in the field of functional diversity, he decided to make a change in his life and make his passion his profession. He has four years of experience teaching both the youngest and the oldest to enjoy skiing, the mountains and nature.
His professional career has given him the opportunity to learn to be empathetic, patient and very decisive when it comes to managing individual or group lessons suitable for all family members.
«I don't understand sport without having a good time, and the basis of my classes are safety, fun and learning.»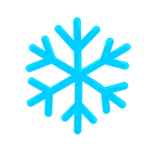 Emma
Ski Instructor & Guide
*New addition – photo coming soon*
She tried to tell us when she started skiing, but couldn't because she can't remember, since she practically learned to ski before learning to walk. Her passion for the mountains and skiing have always accompanied her throughout her life, it runs in her family, since large part of them were born in the Catalan Pyrenees.
For this reason, her family decided to persist so that she could learn as much as possible about this beautiful sport. She started to like it more and more until she started racing. It was the stage in which she realized all the values ​​that sports bring and how you can transfer these to other aspects in life.
She was certified in level 1 and 2 alpine Ski Technician, in Les 2 Alpes, in France, and it was there where she changed from being a student to an instructor. She is very proud of being able to transmit to others what it feels like to do this sport, teaching them while enjoying it and having fun.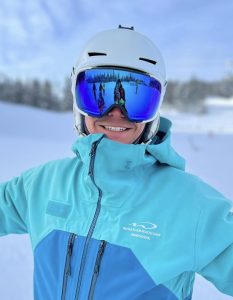 Adri
Ski Instructor & Guide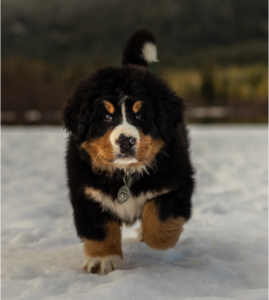 Luca
The Boss woof woof
Luca was born on September 21st, 2020 in Montreal🇨🇦. His parents are Tirzah & Dracula (they weighted 93 & 111 pounds or 42 & 50 kg respectively) so he is expected to be HUGE! He will be continuously receiving the best trainings to be able to welcome and greeting you all as you deserve!!
You can follow all his progress through our Instagram Account @whistlerwander