Staying in WHISTLER or BLACKCOMB?
If it is your first time in the most beautiful place in the world, this will be one of your biggest doubts. The first thing I would like to clarify is that here the distances from one place to another are very short, and whatever you decide you can always walk or take a free shuttle that goes all around both mountains.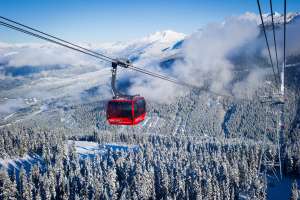 Also, both Whistler Village and Blackcomb have gondolas, so access to the mountain is easy from both locations. It's also important to know that both mountains are connected at the top by a giant gondola called Peak 2 Peak and it takes only 11 minutes to change from one mountain to another. So if you decide to stay at the base of one of them, it does not mean that you cannot ski the other on the same day.
Still, there are a few things to keep in mind when choosing accommodation in Whistler Village or at the Blackcomb base.
If what you like is to be in the bustle and close to shops, restaurants and clubs; then your best option to choose would be to stay in Whistler Village. This is also very convenient if you come with young children but you would like to let them go unsupervised to the shops, to the movies, or out for dinner, since they will want to go to Whistler Village to do all this and the closer the hotel is, the more peace of mind for all. Still, walking through both is very safe as there is no car traffic or dangerous roads.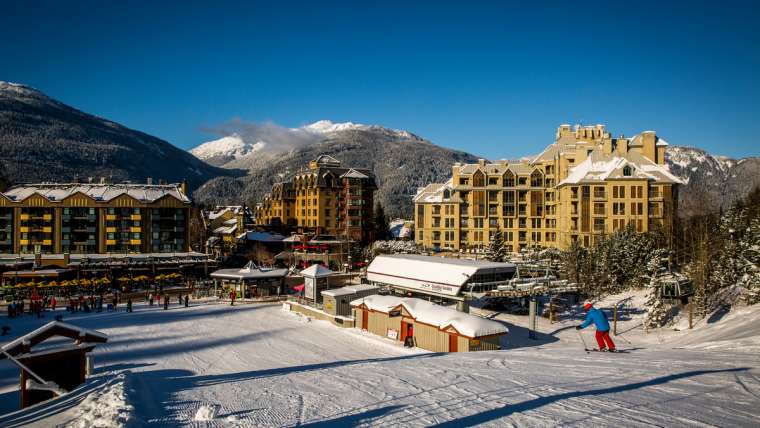 However, if what you are looking for is to be away from noise and restaurants but at the same time having the option of going comfortably to all of them (most hotels offer free shuttles and it takes 5 minutes driving from Blackcomb to Whistler) our recommendation would be to stay at the base of Blackcomb. Here you will also find restaurant options and some shops, but nothing to do with the options in Whistler. In Blackcomb, when the station closes at 3:30 pm, silence is felt.
For this reason, it can be considered that in Whistler Village there is a much greater variety of hotels and prices while Blackcomb is more limited and the options are fewer. Still, at the base of Blackcomb is where one of Whistler's wonders is located, which is the Fairmont Hotel. Going to this hotel is not just staying to sleep but it is an experience from the moment you enter until you leave. This hotel is inspired in a medieval castle, which makes it like being in an absolute fairy tale. I will never forget the first time I set foot in it, it was Christmas and it was an absolute spectacle because of how they decorate everything. They even have a choir singing Christmas carols every afternoon. It was a completely indescribable feeling.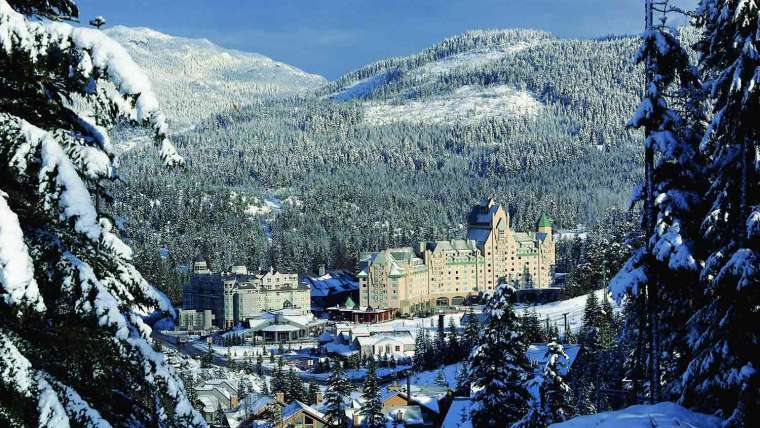 On the other hand, Blackcomb is also where most of the Ski In Ski Out cabins are located. All the hotels are close to the gondolas, but if you prefer a cabin hidden in the woods, when they say Ski In Ski Out it means you can leave home with your skis on, ski to the base of the gondola, and grab the gondola to climb to the top. And when you finish skiing you can ski back home. This option is harder to find in Whistler Village.
When it comes to skiing, depending on the level of skiing, one mountain is more convenient than another. While both mountains have runs for all levels (in order of difficulty from easiest to hardest: green, blue, and black), Whistler is better designed for beginners. Blackcomb Mountain is designed for people with a higher level of skiing and has fewer options if you are starting to ski. If you plan to hire an instructor, take into account the location where you want to meet him to make the most of your time and not spend it having to change mountains.
Por otro lado, en Blackcomb también es donde se encuentran la mayoría de las cabañas Ski In Ski Out. Todos los hoteles de por sí están cerca de las góndolas, pero si lo que prefieres es una cabaña escondida en el bosque, cuando indican Ski In Ski Out significa que puedes salir de casa con los esquís puestos, esquiar hasta la base de la góndola, y agarrar la góndola para subir hasta arriba del todo. Y cuando terminas de esquiar puedes volver a casa esquiando. Esta opción es más difícil de encontrar en Whistler Village.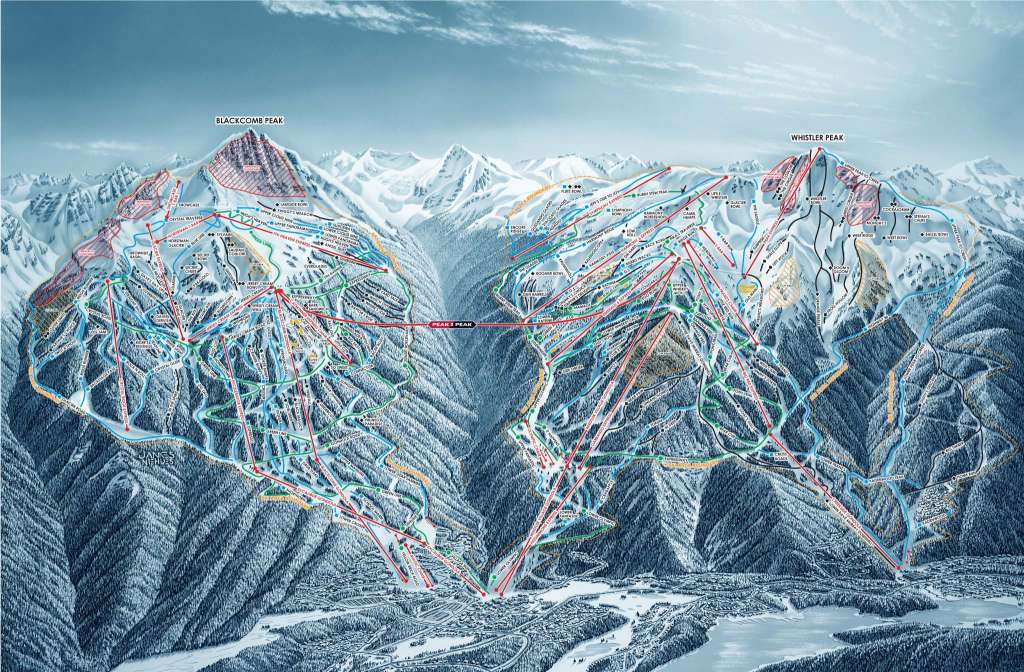 Autor: Eva Velasco